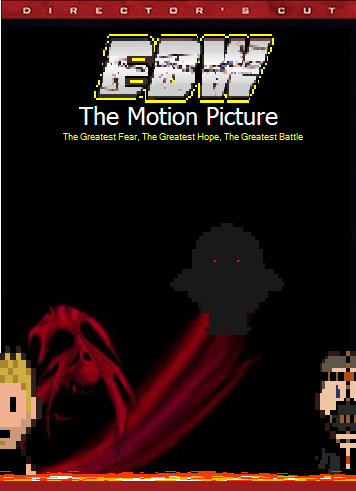 A Movie made by one man! A tough task, but is it any good?
Review after the jump.
"EBW: The Movie Director's Cut" is a 2009 Animated Silent Action/Tragedy Film. It was Directed, Written, Produced, and Animated by Trevor Machismo (Short "Waiting for the Phone", Live Action Stunt "Matrix Fight", Internet Radio Show "The T'nT Show"). It stars various characters, but it being a Silent Film, has no voice acting.
The Movie is a climax of a storyline in the Wrestling Journal "Earthbound Wrestling" (EBW) on the Strong Style Symphony Message Boards involving a final battle between Good & Evil involving characters from the video game "Earthbound", "Chrono Trigger", "Punch-Out!", & original Characters based on Real People from the EBW Promotion. There are many great scenes in this film from battle scenes to tearjerkers, with a great soundtrack.
Disregarding that my fictional portrayal is in this movie, this is still a great movie. A lot of music is borrowed, including music from one of my favorite movies "Fatal Fury: The Motion Picture", but is still great. And all the animation was done by Trevor himself, which is an incredible feat!
My hats off to this 48 minute one man masterpiece.
Why don't you take a look at it yourself?